NYAAP emerged as a professional society of graduate Jungian analysts from the first two Jungian organizations in the United States, the Analytical Psychology Club of New York and the C.G. Jung Foundation of New York.
The Analytical Psychology Club of New York, based on a similar Club in Switzerland, formed in 1936 to provide a forum for lectures and discussions about Jung's ideas. Eleanor Bertine, Kristine Mann and Esther Harding, three pioneering physicians who had analyzed and studied directly with Jung, founded the New York Club.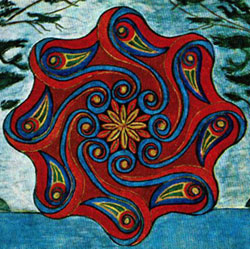 As interest in Jungian Analytical Psychology grew, the additional organizations that now comprise the New York C.G. Jung Center came into being. NYAAP was formed in 1963 to meet the need for a professional society for the growing number of Jungian analysts in the greater New York City area. It has provided a collegial society with professional enrichment programs for Jungian analysts. NYAAP instituted a Referral Service, which continues to help people find graduate analysts or supervisors.
NYAAP was a charter member of the International Association for Analytical Psychology (IAAP), the accrediting and regulatory organization for Jungian training institutes around the world.
The C.G. Jung Institute of New York was separately incorporated out of NYAAP in 1973, and became one of the first accredited post-graduate institutes in New York State.
The Jung Professional Referral Service formed in 2008 to provide free, individualized referrals for those seeking to work with graduate analysts. At the same time, the Institute developed the Low-Fee Referral Service for students-in-training at the Institute and as a service to the public seeking low-fee referrals.