NYAAP member Les Stein has a new book out: Working with Mystical Experiences in Psychoanalysis: Opening to the Numinous (London: Routledge, 2019).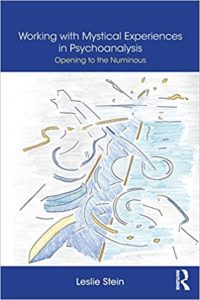 While we miss Les's presence here in New York, we are excited to share news of his most recent book. Here is an excerpt from the book jacket:
"A mystical experience, no matter what else, is a subjective occurrence in the psyche. However, when it appears in the psychoanalytic consulting room, its origin, content, and meaning are unknowable. Yet it is there in the room, and it must be addressed. It is not a minor illusion but rather one that requires attention as its occurrence may lead to a profound alteration of consciousness and, as Carl Jung suggests, a cure for neurosis.
"Les interviewed twenty-nine mystics in order to understand the origin, progression, phasing, emotions, and individual variations of a mystical experience in order to make sense of how it should be addressed, the appropriate analytic attitude in the face of a mystery, the way to work with its content, and its psychological meaning. In doing so, he uncovered that there may be specific development markers that create a proclivity to be receptive to such an experience that has clinical significance for psychoanalysis."
His book was reviewed by the Jungian analyst John Merchant in the forthcoming issue of the Journal of Analytical Psychology. Here are a few excerpts:
"This book is Stein's third on mysticism, revealing his sustained and ongoing interest in mystical experience, its connections to analytical psychology and in what he sees as the real orientation of Jung to mysticism. Stein attempts to answer the question of 'slippage', that is, how to keep spiritual and/or mystical experiences alive in a patient's analysis.  As such, it is a significant Jungian contribution to an understanding of mystical experience."
"The Jungian theory Stein outlines, along with his own outworked experience in the consulting room (of which he gives examples), provide a helpful framework for clinicians. Whilst the appearance in time of a mystical experience is acknowledged as being a mystery, Stein  argues that the important analytic attitude is to be active rather meditative. Once it is determined that a patient is receptive to their mystical experience, it is then imperative to really engage with it and legitimate it by making its emotional impact the subject of analysis, rather than 'over interpreting' its content."
"In terms of an individual's 'receptivity,' Stein's research led him to discover a common psychological background for those who have mystical experiences…. These findings are important for helping to place mystical experiences within an analytic understanding and alongside Stein's discovery as to the best way analysts can work with mystical experiences in the consulting room (whether they adhere to a similar tradition or not) makes the usefulness of this book overwhelmingly self-evident."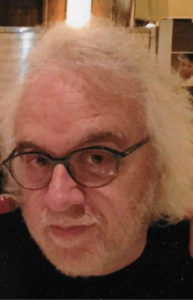 After completing his training at the C.G. Jung Institute of New York, Les moved to Sydney, Australia where he has a private practice.  He is also a member of the Australian New Zealand Society of Jungian Analysts and he is also a Training Analyst with the CG Jung Institute of Zurich. Les is the author of many other books, including Becoming Whole: Jung's Equation for Realizing God (NY: Helios), and the Jungian allegory, The Journey of Adam Kadmon, A Novel. 
You can find his book at Amazon.